PCS Web Design News Archive
Alton Village Pizza is a family owned and operated restaurant that's very popular with the locals as well as summer residents in Alton, NH. Great food and friendly service has made AVP successful for 22 years. PCS Web Design, a regular patron (mushroom and green pepper!), was pleased to be able to deliver a basic business website that met the needs of this local restaurant.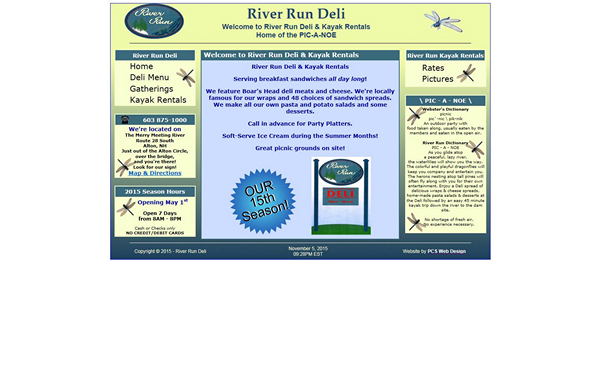 The River Run Deli and River Run Kayak Rentals are popular destinations in Alton, NH. Owner Vicki Howard, who doesn't own a computer and runs both businesses at the same location, approached PCS Web Design in response to continually fielding questions from her patrons about why she didn't have a website. Her basic business website gives visitors all the information they need from the deli's menu, hours of operation, and directions to her kayak and canoe rental rates. The businesses and website are going strong and Vicki still doesn't own a computer!