PCS Web Design News Archive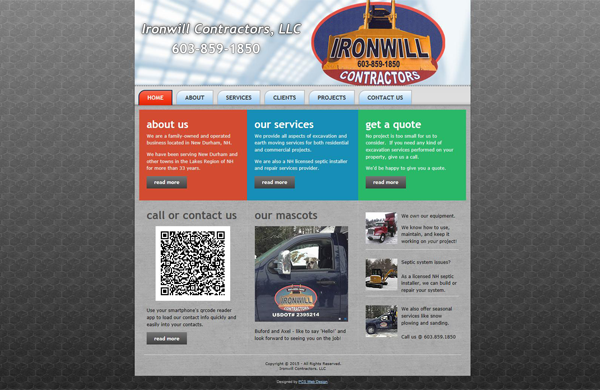 This basic business website for a local excavating contractor and licensed septic installer fit the bill perfectly. With a great reputation and a recognizable logo on their vehicles, job site signage, and frequent mailings it was easy to construct a website that maintained and expanded upon their name recognition by giving them a strong visual online presence. Subtle touches like photo shadows and adding the business' logo as watermarks to website photos gives this simple site a very polished appearance. Providing the companies complete contact info via a QR-code makes it easy for potential customers and other contractors to add this business to their mobile phone's contacts.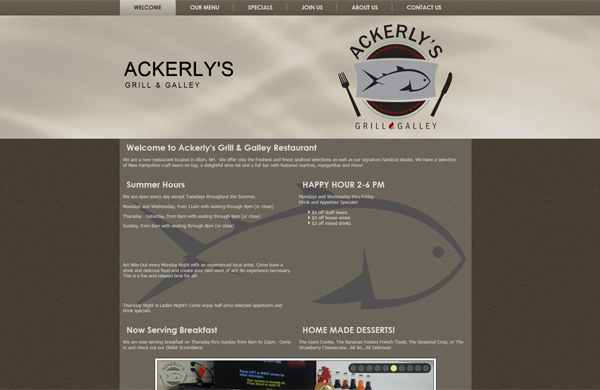 Ackerly's Grill and Galley Restaurant needed a website that could help introduce and spread the word about this new establishment that was located in a well-known restaurant location in Alton, NH. Integrating Facebook comments and the restaurant's Facebook Page directly into the website helped to quickly reach their dining patrons and let them tell others about the restaurant. Being CMS-enabled allows the owners to quickly update their menu whenever new items are added as well as feature specials and events hosted by the restaurant.