PCS Web Design News Archive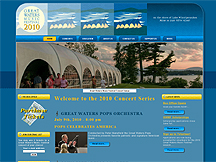 Great Waters Music Festival has been bringing live musical performances to the stage in Wolfeboro, NH for 16 years! This year they are pleased to start the season with their entirely redesigned and CMS-enabled website created for them by PCS Web Design. "It was a great honor to work with such a prestigious organization in the Lakes Region of New Hampshire," stated Jim Fontaine, PCS Web Design's owner and the Internet Architect responsible for Great Waters new website.

Carol Holyoake, the Executive Director of Great Waters had this to say, "On behalf of the staff, volunteers and patrons of Great Waters Music Festival our thanks and congratulations to Jim Fontaine, the architect behind our new user-friendly website that immediately saw an increase in page hits, customer inquiries and most importantly, ticket sales!"

PCS Web Design will continue to work with Great Waters to provide additional capabilities to the organization.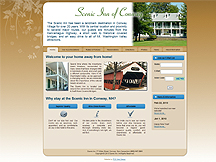 The Scenic Inn, located in Conway, NH, retained PCS Web Design to deliver a completely redesigned website for their business.

The new design better reflects the high-quality accomodations offered by the Inn and gives the owners a way to easily update portions of their website.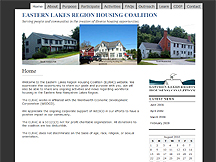 The Eastern Lakes Region Housing Coalition unveiled a new CMS-enabled website design. The website was created pro-bono by board member and owner of PCS Web Design, Jim Fontaine. Read the press release.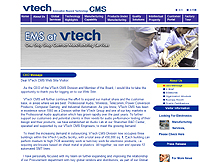 PCS Web Design has been retained by VTech Telecom LLC to assist in the delivery of a German Language version of its website. VTech Telecom, LLC, with corporate headquarters located in Hong Kong, provides contract manufacturing services to a global customer base.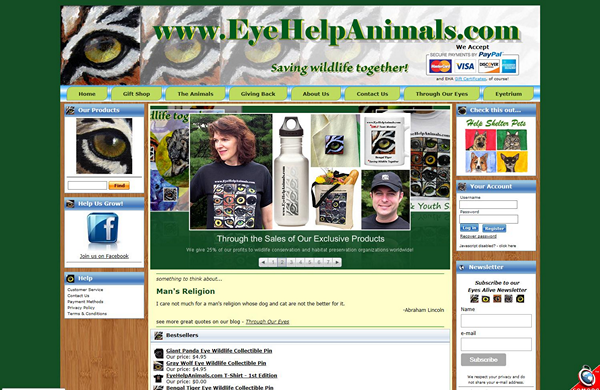 Eye Help Animals supports wildlife conservation and habitat preservation around the world. The co-founders of this business donate 25% of the profits from the sale of their unique products featuring the eyes of wildlife from all over the globe to organizations that are directly involved with wildlife and habitat issues. CMS-enabled and full e-commerce cababilites including site-issued gift certificates, discount coupons, destination zone based shipping, customer order tracking and order history, and more are features of this website.